NEW Glacern Custom OP Quick Change Jaws
Custom OP Jaw System for your Machine Vise
Reduce setup time with Custom OP Jaws!

Jaw changes getting tedious? We could all use a little quick change in our life and now you can bring this overpowered and underutilized feature to all Glacern 6" machine vises. Reduce cycle time by swapping out your repeatable carvable custom soft jaws in under 30 seconds.

If you're looking to overpower your vise setup, installing OP Jaws will let you quickly swap out your jaw plates. Have a bunch of soft jaws for different operations? Use our OP Jaws so you can spend more time making chips, and less time on setup changes. These jaws start as a block of 6061 aluminum and are machined and anodized.


OP Quick Change Jaws (pair) IN STOCK // Intro Price


Glacern OP Jaws let you equip any Glacern Vise with a Quick Change Jaw System
Compatible with any 6 Inch Glacern Vise
Perform jaw switches in under 30 seconds
Allows you to change the jaw plate by loosening 3 clamps
Workstop built-in for +/-0.001" loacating accuracy
Machined flat and parallel within 0.002"
6061 aluminum
Patent pending design
Accepts Dovetail Jaws, buy them or make your own
Accepts Extrusions, buy dovetail extrusions and cut to size
Industry Standard Bolt Pattern
Available in 6" size - other sizes coming soon


How Does It Work?


Bolt the OP Master Jaw onto your vise
OP Slave Jaws will quick change in under 30 seconds
Use a variety of slave jaws, make your own, or buy customizable extrusions


What's Included?


(2) OP Master Jaws - bolt these to vise
(2) OP Slave Jaws - quick change jaws
(4) Socket Head Cap Screws



OP Jaws - Special Introductory Price $199 $159 Limited Time
OPJ-600
6-Inch OP Jaws Quick Change Set
PHOTO
$199.00
IN STOCK
NEW Chomper Jaws and Serrated Jaws for Machine Vises
Chomper Jaws and Serrated Jaws for your Machine Vise
Our line of specialty serrated jaws for your machine vise is made to grip extra tough material with ease. Choose from our extra tall Chomper Jaws featuring teeth and a dovetail step or full faced serrated jaws if you need extra bite while holding hard metals. These jaws start as a block of 4140 steel and are thru-hardened, precision surface ground, and machined to shape. We'll be making these jaws in both 6 Inch and 4 Inch sizes with the industry standard bolt pattern to fit any machine vise you have.


Chomper Jaws (pair) IN STOCK // Order Yours Now


Glacern Chomper Jaws with teeth for extra bite
Serrated teeth design allows clamping of workpieces with less material
GCJ-600 dimensions: 6" x 1" x 2.5" extra tall
GCJ-500 dimensions: 5" x 1" x 2.25" extra tall
GCJ-400 dimensions: 4" x 1" x 2.0" extra tall
0.125 Inch Step and built-in dovetail for workpiece to rest on
4140 Steel thru-hardened to HRC55
Precision ground and hard milled
Industry Standard Bolt Pattern
Available in 6" and 4" sizes



Serrated Face Jaws (pair)

Glacern Serrated Face Jaws for tough to grip metal
Serrated face design allows clamping of toughest workpieces
GXJ-600 dimensions: 6" x .7" x 1.75" tall
GXJ-400 dimensions: 4" x .6" x 1.50" tall
4140 Steel thru-hardened to HRC55
Precision ground and hard milled
Industry Standard Bolt Pattern
Coming Soon in 6" and 4" sizes



GCJ-600
6-Inch Chomper Hard Jaws
PHOTO
$199.00
IN STOCK
GCJ-500
5-Inch Chomper Hard Jaws
PHOTO
$169.99
IN STOCK
GCJ-400
4-Inch Chomper Hard Jaws
PHOTO
$169.99
IN STOCK
GXJ-600
6-Inch Serrated Hard Jaws
PHOTO
$199.99
IN STOCK
GXJ-400
4-Inch Serrated Hard Jaws
PHOTO
$139.99
IN STOCK
NEW GV6/4 Workstop for both 6-Inch and 4-Inch Vises
Glacern Vise Work Stops

A Work Stop Made for Both 6 Inch and 4 Inch Vises

If you're looking for a work stop to compliment your 6 Inch or 4 Inch Glacern vise, look no further, it's here! Introducing the GV6-STOP, a colorful companion to your Glacern vise. Now it has two sets of holes to work with both 6" and 4" vises.


New Glacern Vise Work Stops

6" and 4" Vise Work Stop
Holes for both 6" and 4" compatibility
Anodized aluminum finish





Work Stop for Glacern Vises
GV6-STOP
Work Stop for 4 and 6 Inch Vise
PHOTO
$139.99
IN STOCK



NEW CAT50 Double Contact Taper Holders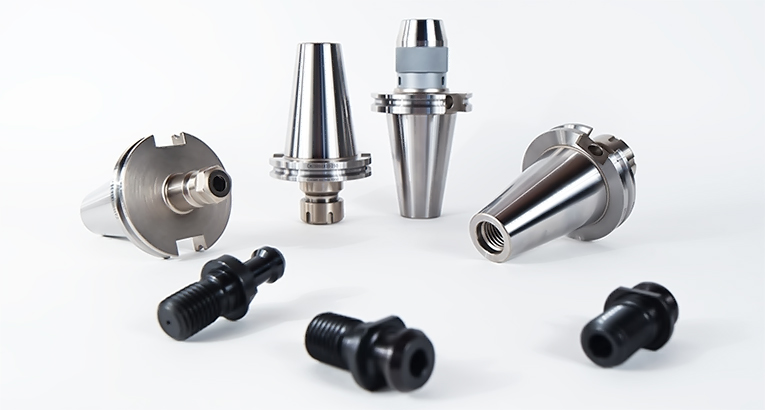 NEW CAT50 Double Contact Taper - Balanced to 30k RPM - Electroless Nickel
CAT50D-ER16-250
ER16 DC Chuck 2.5in (G2.5@30K)
PHOTO
$99.99
IN STOCK
CAT50D-ER25-250
ER25 DC Chuck 2.5in (G2.5@30K)
PHOTO
$99.99
IN STOCK
CAT50D-ER32-250
ER32 DC Chuck 2.5in (G2.5@30K)
PHOTO
$99.99
IN STOCK
For information on compatible collet sets, click here "
Glacern Collet Sets
"
NEW CAT50 Double Contact Taper - Drill Chucks - Electroless Nickel
CAT50D-DC500
Drill Chuck, CAT50 Dual Contact
$99.99
IN STOCK
CAT50D-DC625
Drill Chuck, CAT50 Dual Contact
$99.99
IN STOCK
NEW CAT40 Double Contact Taper - Balanced to 30k RPM - Electroless Nickel
CAT40D-ER16-175
ER16 Dual Contact (G2.5 @ 30K)
PHOTO
$99.00
IN STOCK
CAT40D-ER25-175
ER25 Dual Contact (G2.5 @ 30K)
PHOTO
$99.00
IN STOCK
CAT40D-ER32-175
ER32 Dual Contact (G2.5 @ 30K)
PHOTO
$99.00
IN STOCK
New FM10 High Productivity Facemills
NEW! FM10 High Productivity Facemills
For high feed machining with low cutting depths, the Glacern FM10 Facemill is a very productive roughing tool to use when metal removal is the highest priority. The 10-degree cutting angle allows the operator to enter the cut with extreme feedrates, directing the cutting forces in the axial direction. This provides a stable cutting situation with no added vibration tendency.

This cutter excells when using high speed machining strategies, employing high table feed and the chip thinning effect, resulting in high productivity. If you have applications with long or weak setups, this cutter's lower vibration can also be advantageous. The nickel-plated Glacern FM10 has a variety of purposes including face milling, hole making using three axes, ramping, plunge milling, and boring.

Made of premium alloy steel and hardened to 35HRC. Screws are included, and replacement screws are available.

Compatible with XDLT090408 inserts in general purpose (SP6519) or aluminum (GH2). Inserts sold separately.

Features

10-degree face milling cutter
Heavy roughing and rapid material removal
Chip thinning and low vibration cutting
Face milling applications in all types of materials
Diameter range 50.0 mm (2.000 inch)
Electroless Nickel Plated Finish
Compatible with XDLT090408 inserts





| Model | Cut Dia | Bore | Flutes | Weight |
| --- | --- | --- | --- | --- |
| FM10-200 | 50mm | 1.000" | 4 | 1.5 lbs |

Facemill Holder Compatibility
Model
Holder
FM10-200
CAT40-FM100-175, R8-FM100, BT30-FM100-175B, BT40-FM100-175B, NT40-FM100B




FM10 High Feed Facemill + Compatible Carbide Inserts
FM10-200
FM10 Facemill - 2.0in (50mm)
PHOTO
$149.99
IN STOCK
XDLT090408-SP6519
Kennametal Inserts (pack of 10)
PHOTO
$199.99
IN STOCK
XDLT090408-GH2
Kennametal Inserts (pack of 10)
PHOTO
$199.99
IN STOCK
New Carvable Soft-Jaw Sets for GDV Vises
Glacern Carvable Soft-Jaw Sets for GDV Vises
Carvable Aluminum Jaws for Glacern Double Vises

The Glacern "CSJ" (Carvable Soft Jaw) set allows customers to replace the standard 3 jaws on Glacern Double Vises with completely carvable aluminum duplicates. Available in a 4" version, a 6" version, and an 8" version, these carvable soft jaws allow even greater flexibility, opening up additional custom setup options for multi-part machining jobs. Perfect for secondary operations when you need to clamp irregular parts.



Set Includes:

(2) Aluminum Movable Jaws
(1) Aluminum Fixed Center Jaw


Fully Carvable Aluminum Jaws for GDV Vises
GDV-CSJ400
4-Inch Carvable Jaws for GDV Vise
PHOTO
$199.99
IN STOCK
GDV-CSJ600
6-Inch Carvable Jaws for GDV Vise
PHOTO
$199.99
IN STOCK
GDV-CSJ680
8-Inch Carvable Jaws for GDV Vise
PHOTO
$399.99
IN STOCK
New Glacern Floating Tap Holders
Product Overview
Floating tap holders, aka Tension/Compression Tap Holders are the perfect solution when you need to tap a hole. Bridging the synchronization gap between toolhodler and Z-axis feed, the spring mechanism compensates for the minute acceleration and deceleration a tap experiences when reversing as the axial feed typically does not account for this slight variance. Using floating tap holders can dramatically improve the tap life and thread quality, because the extra axial forces on the tap are eliminated.

Features

Reduces risk of tap breaking
Controls tapping process by adding axial compensation
Use with common ER32 or ER16 collets
Helps increase tap life and thread quality
Tension and compression to eliminate feed errors
Electroless Nickel Plated Finish
Precision ground surfaces
Tapers and flange hardened to 55 HRC
Rear thread for pull stud 5/8-11 UNC
All CAT40 chucks balanced to G2.5 @ 20,000RPM




Extra Info When machining a thread, the following rule applies. (Feed rate = Pitch x Spindle speed) If the tap RPM and the feedrate do not follow the rule, the result is damaged threads. If the tap is rotating but not moving forward, you risk the tap breaking or getting a bore instead of a tapped hole. Floating tap holders function as if you're tapping by hand, the tap only rotates at a speed proportional to the ptich and rotation speed of your hand. In essence, it allows the tap to "float".

CAT40 Floating Tap Holders
CAT40-ER16-TAP
ER16 Floating Tap Holder
PHOTO
$199.99
IN STOCK
CAT40-ER32-TAP
ER32 Floating Tap Holder
PHOTO
$219.99
IN STOCK
New Glacern Milling Chucks
Product Overview
For serious milling jobs, Glacern Milling Chucks have up to five times the gripping power of traditional collet chucks and are incredibly rigid and highly accurate. Our unique vibration-reducing design makes this tool a perfect fit for roughing, finishing, and even hardmilling. Integrated needle bearings provide up to 140% more bearing surface than traditional designs and assure powerful and distortion free clamping, even under heavy milling. Our chucks undergo a sub-zero cryogenic treatment which prevents deformation over time.

Nickel-plated and hardened to 55 HRC. The taper and critical surfaces are precision ground to a TIR of less than 0.0002" with a 0.00015 concentricity at the collet bore.

MC75 holders have a 0.750" max capacity and are compatible with the following step-down collets:


MC75-1/8, 3/16, 1/4, 3/8, 1/2, 5/8 Inch



MC125 holders have a 1.250" max capacity and are compatible with the following step-down collets:


MC125-1/4, 3/8, 1/2, 5/8, 1.0 Inch



Features

Powerful clamping for heavy cutting
Supports heavy and finish end milling with high precision
Superior clamping pressure over ER Collet Chucks & Endmill Holders
Thick wall on a clamping part prevents chattering
Fine narrow slots clamp the tool shank evenly & eliminate oil that spoils clamping torque
Electroless Nickel Plated Finish
Precision ground surfaces
Concentricity < 0.0004" at 4xD
Tapers and flange hardened to 55 HRC
Rear thread for pull stud 5/8-11 UNC
All CAT40 chucks balanced to G2.5 @ 20,000RPM



CAT40 Milling Chucks - Electroless Nickel
CAT40-MC75
Milling Chuck, 0.75-inch bore
PHOTO
$199.99
IN STOCK
CAT40-MC125
Milling Chuck, 1.25-inch bore
PHOTO
$199.99
IN STOCK
MC75 Milling Chuck Collets
MC75-1/8
MC75 Collet
$29.99
IN STOCK
MC75-3/16
MC75 Collet
$29.99
IN STOCK
MC75-1/4
MC75 Collet
$29.99
IN STOCK
MC75-3/8
MC75 Collet
$29.99
IN STOCK
MC75-1/2
MC75 Collet
$29.99
Unavailable
Email Us
MC75-5/8
MC75 Collet
$29.99
IN STOCK
MC125 Milling Chuck Collets
MC125-1/4
MC125 Collet
$29.99
IN STOCK
MC125-3/8
MC125 Collet
$29.99
IN STOCK
MC125-1/2
MC125 Collet
$29.99
IN STOCK
MC125-5/8
MC125 Collet
$29.99
IN STOCK
MC125-1
MC125 Collet
$29.99
IN STOCK
New Glacern JT6 Drill Chucks
Product Overview
Drill chucks remain unsurpassed in convenience and versatility when it comes to general hole drilling. Our ball bearing drill chucks feature integral shanks for maximum rigidity and concentricity. Electroless nickle plated for maximum durability. Balanced to 20,000 RPM.

Gripping Capacity

JT6-DC500: 1/64"-1/2"
JT6-DC625: 3/64"-5/8"


Features

Ball bearing construction
Electroless nickel plating
TiN coated jaws
Spanner wrench included for heavy duty applications



JT6 Drill Chucks - Electroless Nickel
JT6-DC500
Drill Chuck, JT6 Shank
PHOTO
$79.99
IN STOCK